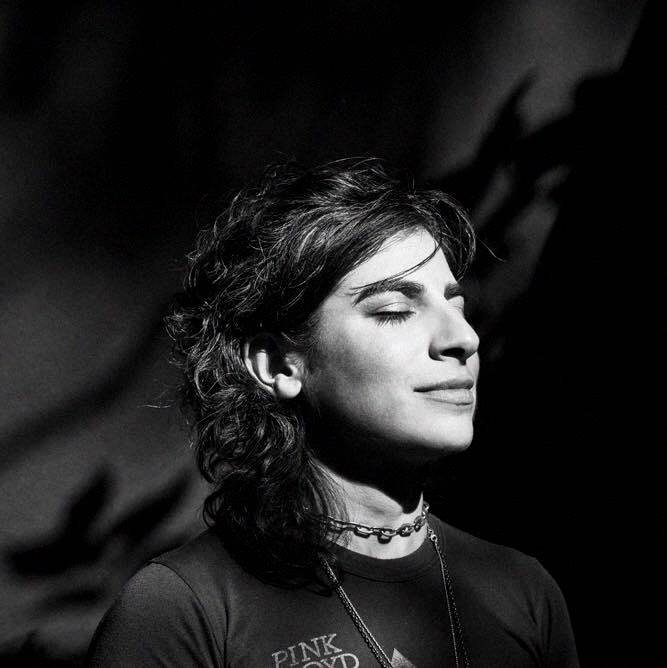 Abgesagt: Danielle Duval – Live
https://www.youtube.com/watch?v=-hzijb2IJGc
Montreal-born/Toronto-based, indie rocker, Danielle Duval is excited to announce that her forthcoming sophomore album LOSE IT comes out on January 26, 2018.
Lose It is now available to pre-order HERE: http://bit.ly/2hovb76
"Duval has a knack for writing melodious and rocking pop songs"– Exclaim!
"Emotive, melodic and honest; and all pulled together with a strong pop sensibility…It's a beautiful thing to hear and be a part of; the infectious melodies and hooks pull you in, while the honesty and depth of emotion keep you there."– Ottawa Life
Montreal-born/Toronto-based, indie rocker, Danielle Duval is excited to announce that her forthcoming sophomore album Lose It will be released on January 26, 2018. CBC's q announced the album details and shared a new track off the record titled "Subway Wall". Duval and her band also recently wrapped up an in-studio "House Of Strombo" interview and live performance session that will air on January 29th, 2018 to coincide with the new album launch.Duval co-produced the album with renowned, award-winning, music producers Gus Van Go & Werner F (Arkells, Whitehorse, Wintersleep). Lose It features 10 melodic, indie-rock tracks that are juxtaposed with the sounds, textures and addictive drive of electro-synth-pop music, with lyrics that cut straight to the heart. Gus, Werner, and Duval shared a common vision to combine and capture the swagger and grit illustrated by artists like LCD Soundsystem, T-Rex, and Joan Jett with the electronic new wave music made classic by bands like The Cars, Human League, and Blondie. The new record simultaneously maintains Duval's unique edge as an indie-rock songwriter as it explores and incorporates the vast, dynamic layers, pulse, fast tempos, and catchy energy that new wave music provided in the late 70s to late 80s.
Lose It features guest appearances from recording artist Sam Roberts (Universal Music), as well as Toronto's "Synth Twins", Mark & Matt Thibideau. Roberts lends his vocals and plays most of the instruments on "Nowhere Is Far"; a Portishead-esque, psychedelic and cinematic spaced out rock-jam; co-written by Duval and Roberts. Mark & Matt Thibideau worked with Duval to dig deep into the world of classic, vintage, analog synthesizers, samplers, and drum machines as their Depeche Mode/Giorgio Moroder/Kraftwerk influences weigh in heavy on album tracks "Undercover", "Beat It Down", and "Whenever You Want It". Duval also called on members of her indie-rock family fold, Carlin Nicholson and Mike O'Brien of Zeus, alongside Liam Jaeger, to lay down some searing, melodic guitar licks and heavy, thumping bass lines.
A musical force since 2007, Danielle Duval caught the attention of music fans and industry folks alike with the release of her self-produced debut ep, L'Étranger, which featured the sultry, heart-wrenching transformation of Grease anthem "You're The One That I Want". The track, which aired on David Duchovny's cult TV series Californication (Showtime), was released on the hit TV show's official soundtrack and garnered over 80,000 views on YouTube. In 2011, Duval released her acclaimed debut full-length titled Of The Valley. The LP featured the popular tracks "Ambulance"and "Imposter", as well as the feisty radio single "Day Becomes Night". Duval and her band would go on to perform the album single on CBC Television's George Stroumboulopoulos Tonight! and on CBC Radio's q. The French version of the single, called "Jour devient nuit", was voted within the Top 5 on CBC Radio 3 Listener's Choice Award for "Best French Song", and both English and French versions of the single charted within the Top 10 at college and satellite radio across North America. A truly electric and commanding frontwoman, Duval has landed touring slots with the likes of Jason Collett (Broken Social Scene), Royal Wood, Paper Lions, as well as a sold-out National tour in over 20 Canadian cities, as the opener on Serena Ryder's "Stompa" tour.