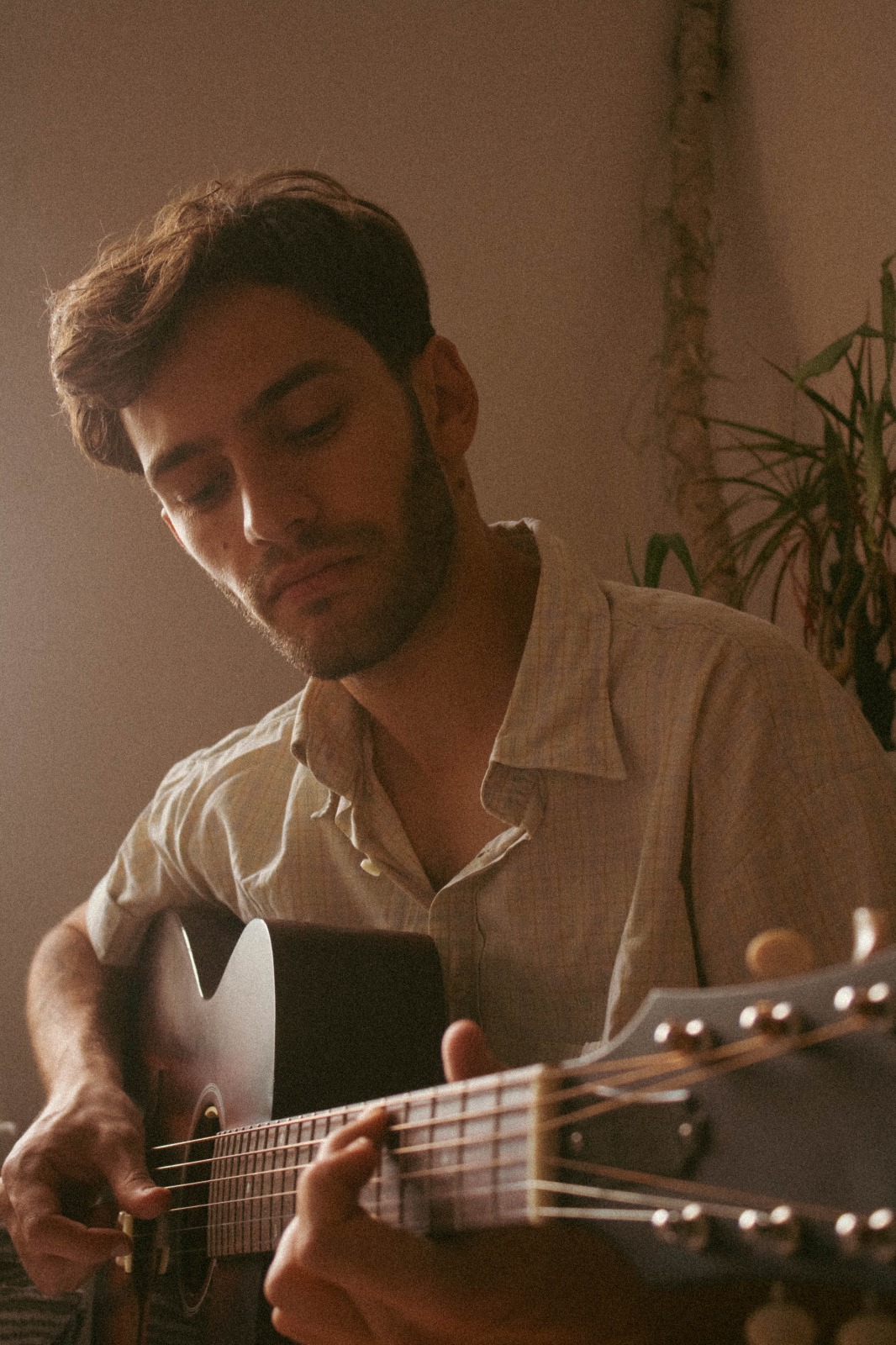 Fingerstyle – Adar Alfandari / Tim Teschinsky / tba.
Fingerstyle- Konzertabend mit Adar Alfandari, Tim Teschinsky & tba.
Einlass: 19.00 Uhr
Beginn: 20.00 Uhr
VVK startet in kürze
Adar Alfandari's music is often described as versatile, expressive and full of energy, especially on live
setting, both because of the colourful song's repertoire that varies from gentle acoustic folk
tunes and his own strain of hazy alternative rock songs, and also because of his unique way
of projecting his art, with a lot of movement on stage, out of the box guitar lines, and him getting                                                 captivated and somewhat spellbound by the moment.
Tim Teschinsky
kommt musikalisch aus vielen Ecken. Gestartet mit Grunge über Classic Rock zu Blues und Jazz, Soul, Funk und Einflüssen von Hiphop macht Tim mit seiner Instrumentalmusik als Fingerstyle Gitarrist einen großen Spagat. Seine Stücke sind von Melancholie geprägt, Jazzig, progressiv und klingen nach Fernweh. Seit nun 10 Jahren ist Fingerstyle Gitarre teil seines Spiels und hat seinen eigenen Weg neben der verschiedenen Musik und den Instrumenten, die er spielt, gefunden. Frei von Genrezwang ein Geschichtenerzählen ohne Worte.