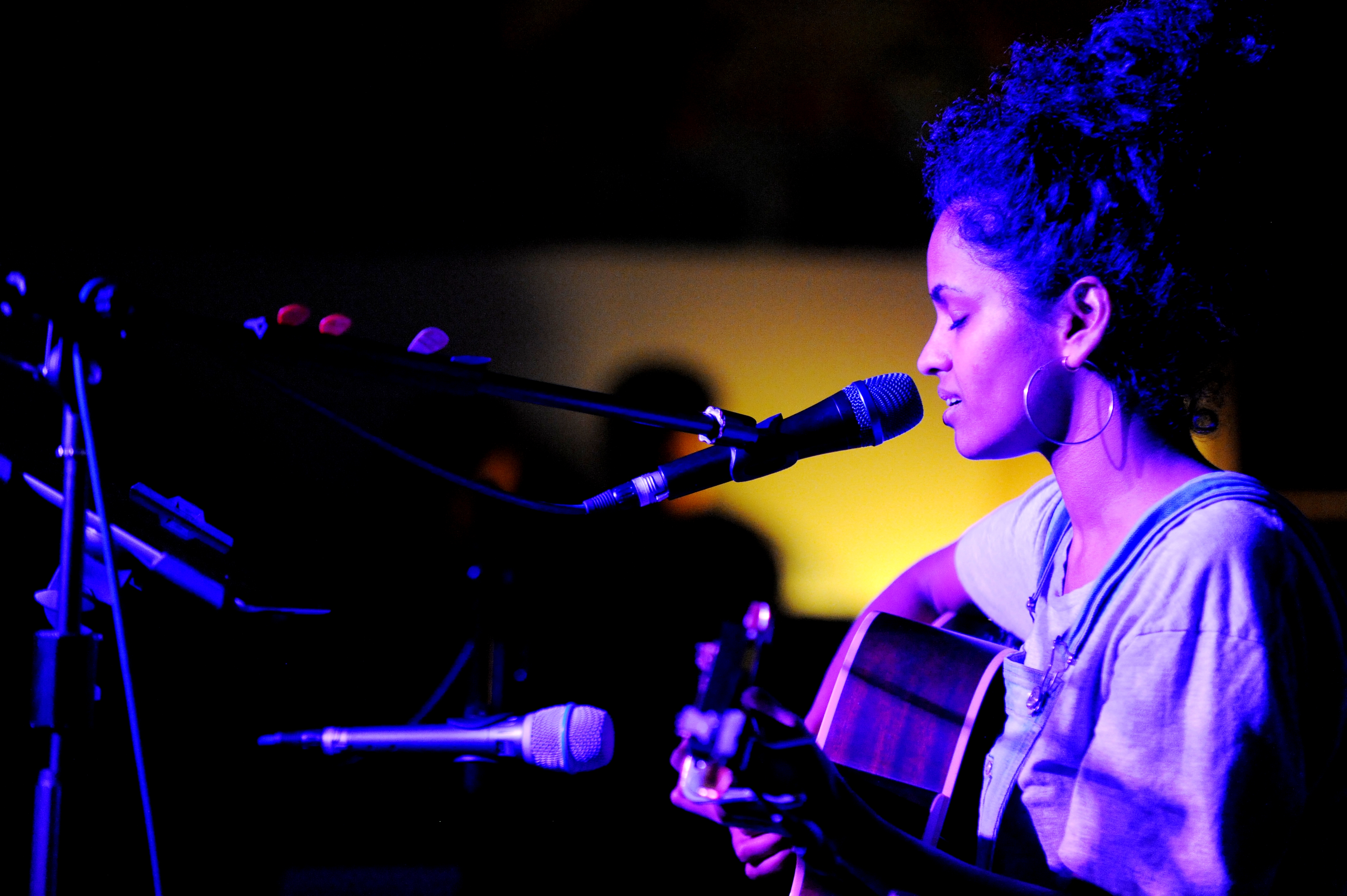 Abgesagt: Kera Mono – Live
Nachdem Sie Gast bei einer unserer Open Stage-Sessions war, freuen wir uns darauf, sie zu einer Solo-Show in unser Wohnzimmer einzuladen! 🙂
https://www.youtube.com/watch?v=BPmOecRPyxI
Kera Mono, born in the south of India and raised in Germany, is a young singer/songwriter who discovered music as a healing way to express herself. She started to play the piano when she was 8 years old. At that time she only was into classic. Two years later, inspired by a movie, she wanted to play the clarinet. Always enthusiastic and fascinated by the magic and power of music she kept on. When she turned 16, she started to sing and also learned to play the guitar. It took her only a few months, to start writing her own songs in which she is telling stories about encounters, emotions, processes in life, illusions, love and spirituality.
She keeps her songs very simple and pure. In her concerts she tries in a very gentle way to connect with the people and takes them on a little journey.
Her music is influenced by jazz, soul, blues, reggae and pop. Always experimenting with new elements, Kera mono is creating diversity in her songs.