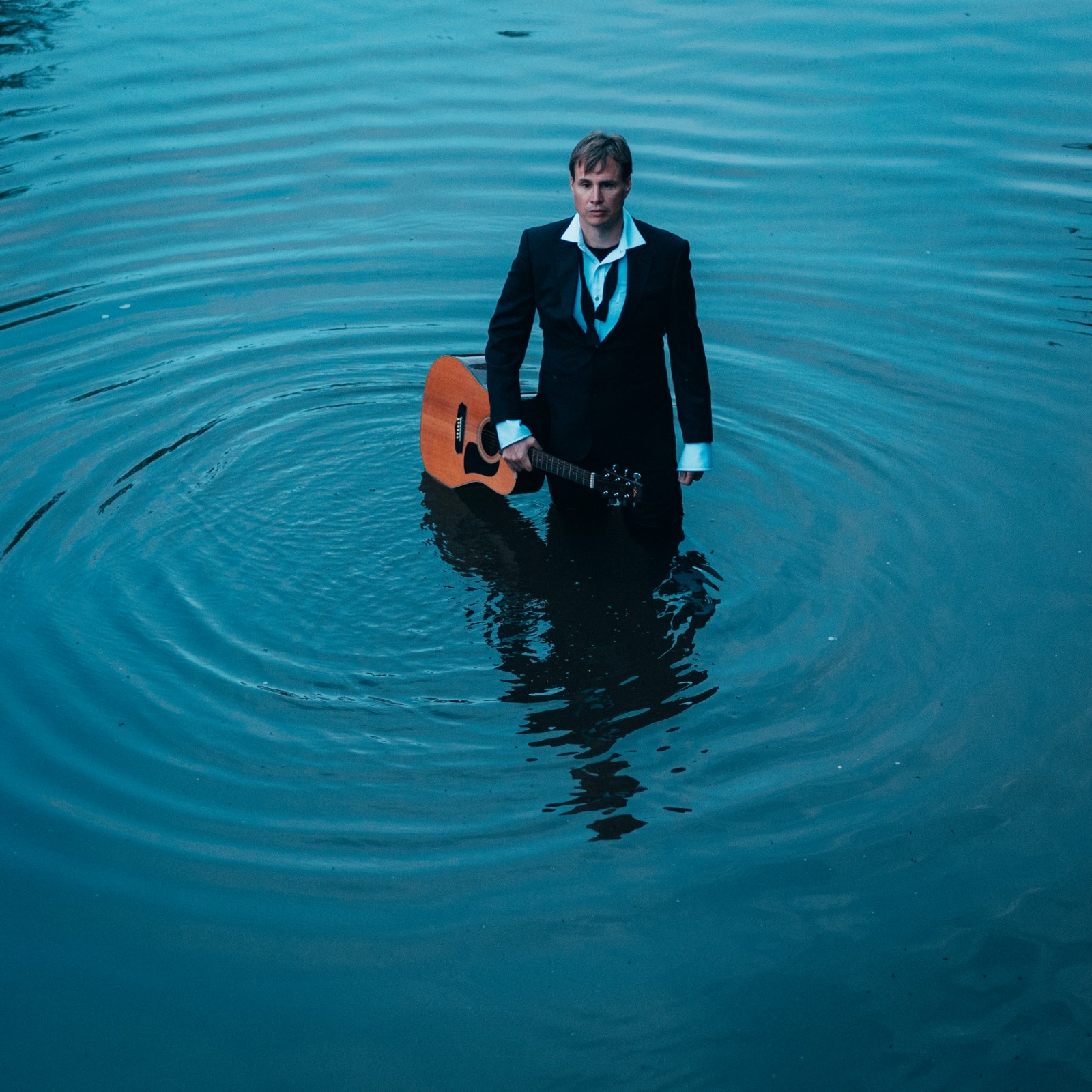 Kev Minney – Trio
Born and raised in Northampton, UK, Kev Minney is a singer-songwriter with a unique voice and virtuoso guitar skills. His songs emanate straight from the heart, evoking emotion, that brings us stories of tenderness, grit, hope and authenticity. He's isn't a person to follow trends, and that has led him to create his own artistic path.
Before he began singing, Kev struggled with a severe stutter, a challenge that he has gradually overcome by firing up the gumption to get on stage and perform hundreds of times. He highlights the story in his poignant single entitled, 'It Doesn't Bother Me'.
Kev's music brings the rawness of a working-class guy, but the sensitivity of an artist. Throughout the whole album we get a sense of his drive and passion that comes from a lifetime of overcoming the limits of his background. He is strongly influenced by songwriters including Neil Young, Nick Drake, Jackson C Frank along with more modern-day artists such as Radiohead and Nick Cave.
Since his beginnings in 2015, where he recorded his first Ep with Kenny Siegal in New York (Beirut, Langehorn Slim) Kev has produced another two ten track albums; 'Stories of the Sky' released in 2017 and 'Modern Stories', released in 2020 both produced by Mercury-nominated Jag Jago in Brighton.
Both albums have stacked up reviews from Guitarist Magazine and Acoustic Magazine and Kev has gained a reputation for creating 'outstanding' and 'beautiful, dense and hypnotic' records and as an artist 'with a very promising career'. Multiple tracks from both albums have had airplay on several BBC Radio stations. His songs achieved hundreds of thousands of streams and plays on Spotify and YouTube and he has extensively toured the UK and Europe playing some of it's best underground venues.
Eintritt nach eigenem Ermessen, Reservierung erwünscht.