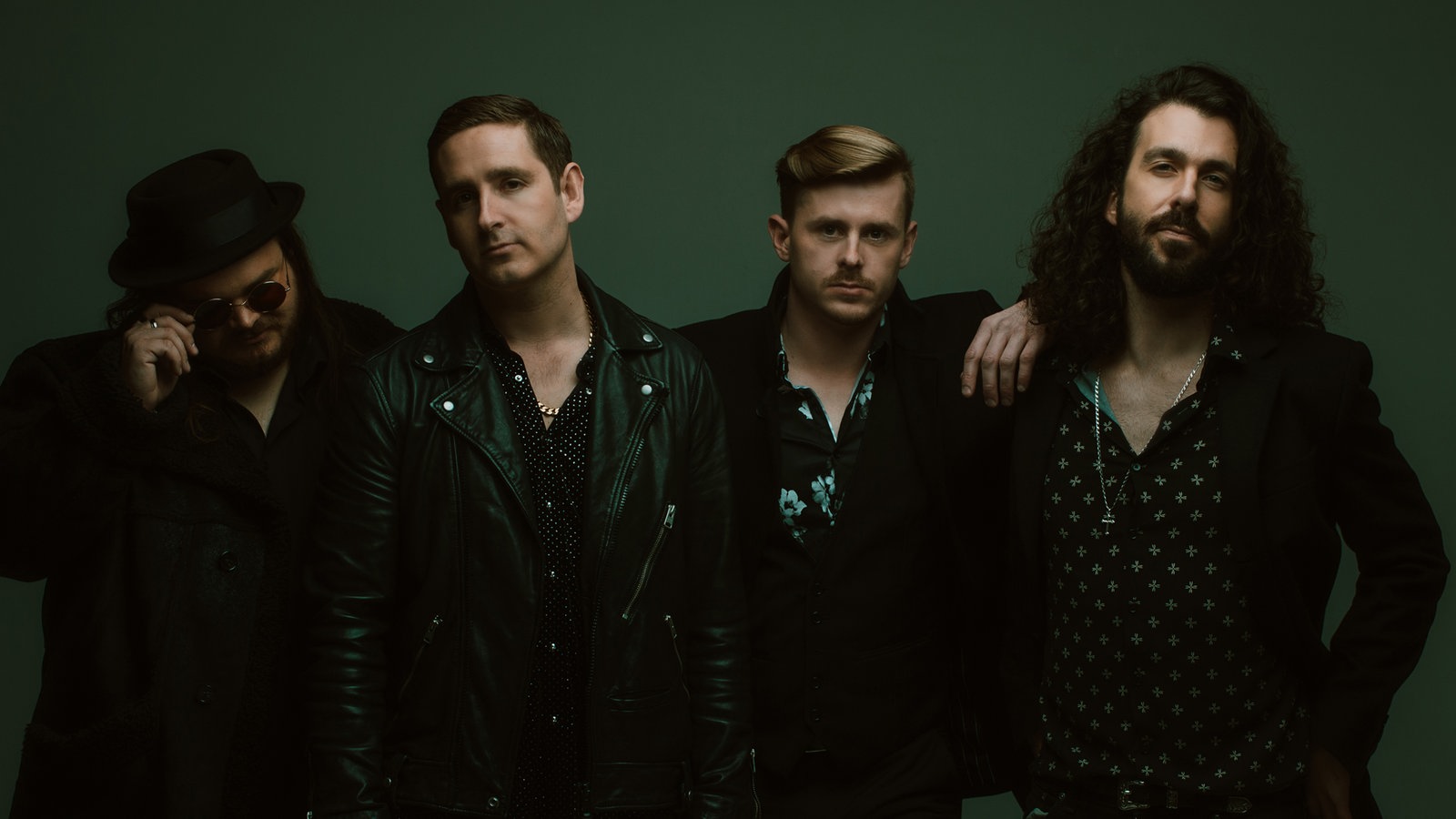 KINGSWOOD
VVK startet in kürze.
Doors 19 Uhr
Show 20 Uhr
Donnernder, schwungvoller Space-Rock und glimmender Synth-Soul: Willkommen in der Welt von Kingswood.
Auf ihrer ersten Europatournee 2018 sorgten Kingswood bereits für volle Häuser. Tournee-Erfahrung hat das Quartett in den letzten Jahren reichlich gesammelt, sei es als Support für AC/DC oder Aerosmith, sei es auf Festivals mit Schwergewichten wie Queens of the Stone Age.