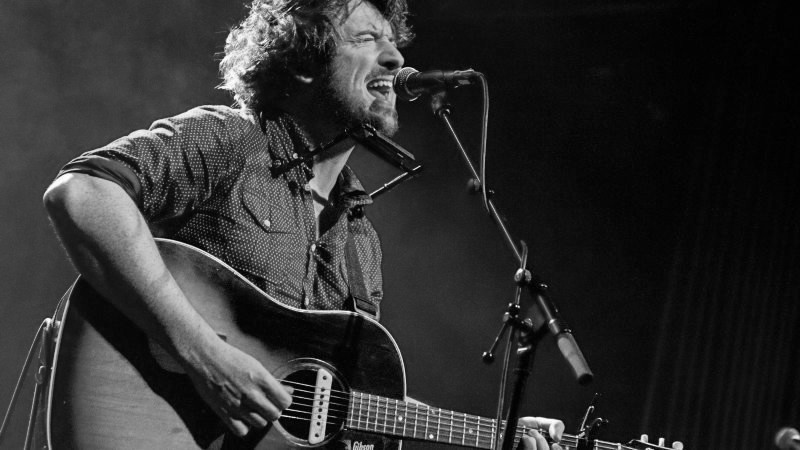 Ryan O' Reilly & Adam Barnes – Live
Eintritt auf Spendenbasis
Einlass: 19:00 Uhr
Beginn: 20:00 Uhr
Haltet euch bitte an die jeweils geltenden Maßnahmen des Stufenplans der Hessischen Landesregierung. Diese findet ihr unter:
Wir freuen uns trotz Einschränkungen sehr darauf, zusammen mit euch wieder tolle Abende in gemütlicher Atmosphäre zu genießen!
Eure Teams vom KUZ und Ellis
Gefördert vom Hessischen Ministerium für Wissenschaft und Kunst im Rahmen des Kulturpakets 2 des Landes Hessen und unterstützt durch DIEHL+RITTER/INS FREIE!
Ryan O' Reilly
Ryan O'Reilly, from Southampton, England, is a songwriter whose Irish parentage and English upbringing combines to create a passionate storyteller, with dark humour sewn deep into the fabric of his searingly honest lyrics. Ryan followed a uniquely meandering path on his musical journey, starting by performing at open-mic nights in Toronto as a teenager, graduating to street busking in London. This quickly grew popular enough to inspire fan-booked European tours and paying for studio time with the busking money made when not running away from the Police on Portobello Road. Ryan's reputation as a songwriter grew and the adventure took another unexpected turn which recently resulted signing to Qatar's first indie label, DNA records. His music collaborations with producer David Granshaw and band mate Tyler Kyte lead to a depth of sound that takes the songs into a world of their own and far beyond the simple tag of singer-songwriter. Ryan's style of writing delves into detail and circumstance, fatalism and symbolism, like open letters, told unfalteringly by Ryan's unmistakable vocal. Creating a tension between melancholy and defiance whilst possessing a swirling undercurrent of a wistful and twisted worldview that manifests itself in the schadenfreude Ryan unleashes at his live shows and the poetry of his records, reviews often mention tears of laughter and sadness in equal measure.
Ryan toured extensively across Europe the last few years, supporting Lissie, King Charles, Arkells, Matthew & The Atlas, The Rural Alberta Advantage and headlining shows with his band in Germany, Sweden and the UK. The debut album 'The Northern Line' featured the singles 'The One', 'November' and 'Sometimes Things Just Happen' and entered the German Airplay charts.
Recorded between the chaos and bustle of a New York cinema on Bedford Avenue, Brooklyn and the windswept loneliness on the south-side of the Isle of Wight in the spring of 2017, I Can't Stand The Sound is the second album from Ryan. The album is an exploration in searching for meaning, the meaning in a fatal car accident, the beauty and darkness on the streets of Berlin, comprehending the American landscape at the end of 2016 and trying to filter out the noise of relentless opinions on 24 hour news TV and online
Adam Barnes
Hailing from the countryside of Oxford, England, but now living in Berlin. Adam Barnes is a songwriter known for his melancholic indie/folk songs that speak of lost love, wistful thinking and the occasional adventure too. thriving in the quietest moments as well as raw emotional outbursts, created throughout his songs having that show musical upbringing of listening to the songwriters such as Damien Rice, Ray Lamontagne & Elliott Smith. Adam released his second full length album 'Vacancy at NASA' on the 7th of February, 2018; a musical folk drama derived from the experiences and struggles that seven years of songwriting has provided entailing both astronomy and heartbreak. Adam Barnes is yet to have a Wikipedia page written about him; it's his biggest failure to date.
Having begun writing songs at the age of 14, playing music throughout his teens in the youth clubs of Oxfordshire, and getting kicked out of venues for being underage after performing at them. you could well believe that he was composing songs beyond his years. It was an attempt to iron out the kinks of being a musician and realise a love for performing that would eventually take him to 2 continents and over 500 shows. There were attempts made to keep up with the curves of upcoming trends but the real desire has always been to offer a polished live show, which has driven his persisting rise throughout the years.